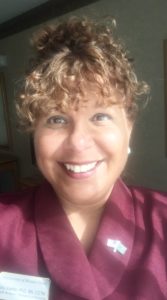 Board Representative:
Dr. Joy Kieffer, University of Mount Olive
State Officer:
Cole Dickerson, East Carolina University
HOSA Future Health Professionals Summit
The HOSA Future Health Professionals Summit will be held on Saturday, February 22, 2020 and is sponsored by North Carolina HOSA - Future Health Professionals and the University of North Carolina School of Medicine. We are honored to invite students from across North Carolina to join us for a day of networking and information sharing with representatives from health professional programs from UNC. We are planning a full and dynamic schedule of events this year and look forward to your participation in the various discipline panels, afternoon networking opportunities, and optional campus tour.
The purpose of the summit is to enable students to expand their horizons on the professional school opportunities available, to enrich their understanding of the pre-professional planning process, and to engage with professional school representatives from a variety of health professional programs. 
We are excited to welcome and introduce students to an extraordinary group of healthcare professionals. Please complete the questionnaire below to register for the event. Registration will close for this event on Friday, February 14, 2020. We look forward to seeing you on February 22, 2020!
This event will be held at the UNC School of Medicine.  Free parking is available in the Bell Tower Parking Deck. 
If you have any questions please email Lisa Long at lisa_long@med.unc.edu