Regional Leadership Conference
Announcements
***NEW***Regional Leadership Conference Awards Session: February 6th, 2021
Registered participants will use their email address that is in the HOSA system to access the link for the Educational Symposium/Awards Session. Link will be posted on this page on February 6th. Schedule listed below.
11:00 am - 1:00 pm Educational Symposium
1:00 pm Opening Session for all regions
2:00 pm Region Specific Awards Ceremony
Please use nchosa.live to view the RLC sessions
Registration Deadline: January 8th, 2021
Registration Fee: $15 per attendee
T-Shirts will be offered as an option with additional fee charged.
Black Short Sleeve: $12
Heather Grey Long Sleeve: $17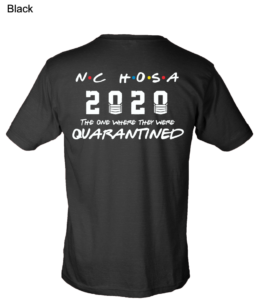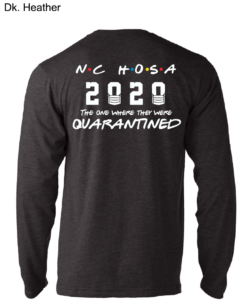 Tallo/Formstack Upload Submission Deadline: January 15th, 2021
***The following events will have topics released to the advisor on January 18, 2021 with uploads due by January 22, 2021: Extemporaneous Health Poster, Job Seeking Skills, Interviewing Skills, Health Career Preparation, and Extemporaneous Writing***
Online Testing Week: January 18th, 2021 - January 27th, 2021
Regional Officer Application- Due November 6th, 2020
Regional Officer Nomination Form and Application Rubric
20-21 CE Poster - Middle School Division
20-21 CE Poster - Secondary and Postsecondary Divisions
Video Update for Job Seeking Skills, Interviewing Skills, and Health Career Preparation virtual event changes
 Virtual RLC 2020 Event Modifications
Virtual RLC 2020 Agenda - Advisors
 How to Properly Submit Items for Health Career Display Video