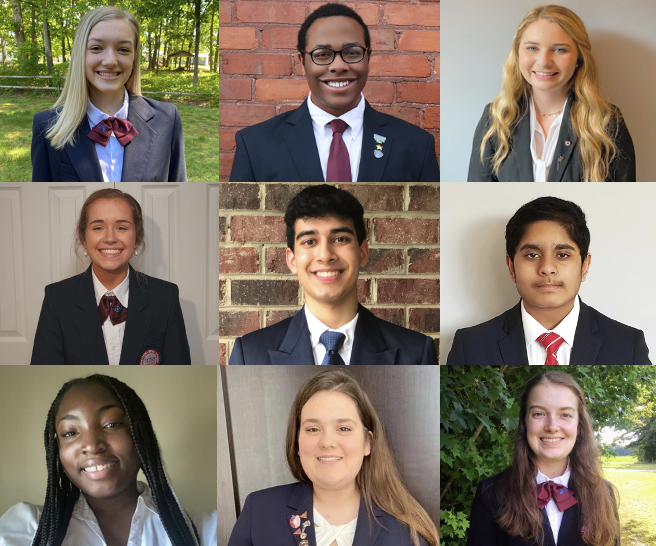 Nihar Thakkar
President and North Central Region Representative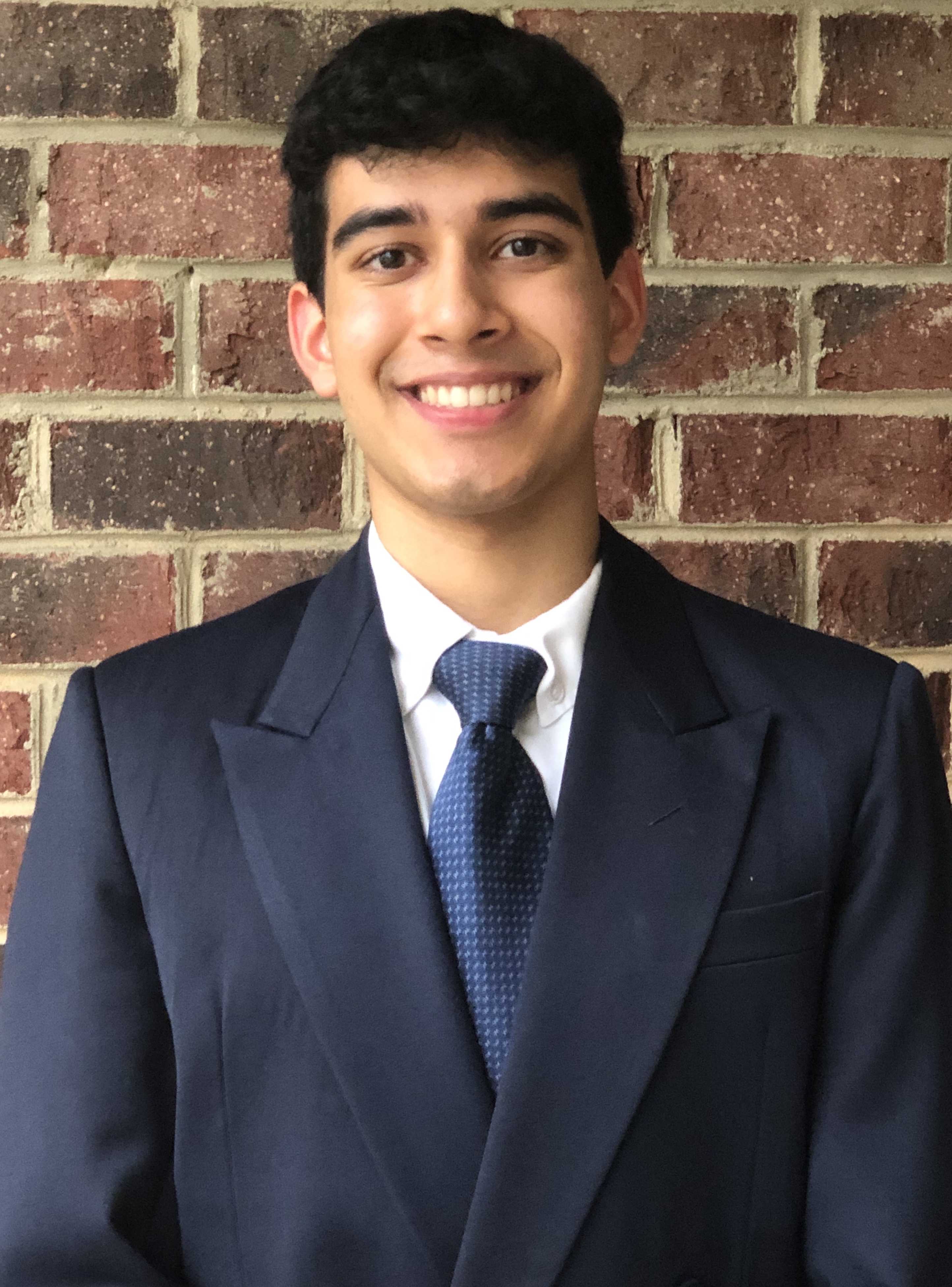 "If opportunity doesn't knock, build a door." - Milton Berle 
A Green Hope High School senior in Cary, NC, Nihar's career aspirations are set in dentistry. His performance within HOSA for the past three years has clearly demonstrated his interests in this profession. Placing 1st in the State Leadership Conference as well as Top 10 in the International Conference in the Dental Science Event has certainly given him the foundational knowledge to enter a demanding field like dentistry. This year, Nihar strives to translate the individual passion each HOSA member brings into a strong performance from North Carolina. Regardless of the circumstances the world faces, he knows NC HOSA will step up to the task. Placing an emphasis on communication and collaboration, he has no doubt that everyone will be Universally United. Nihar looks forward to serving as the North Carolina HOSA President and North Central Representative for the 2020-2021 year!
Shiva Gadireddy
Vice President and Southwest Region Representative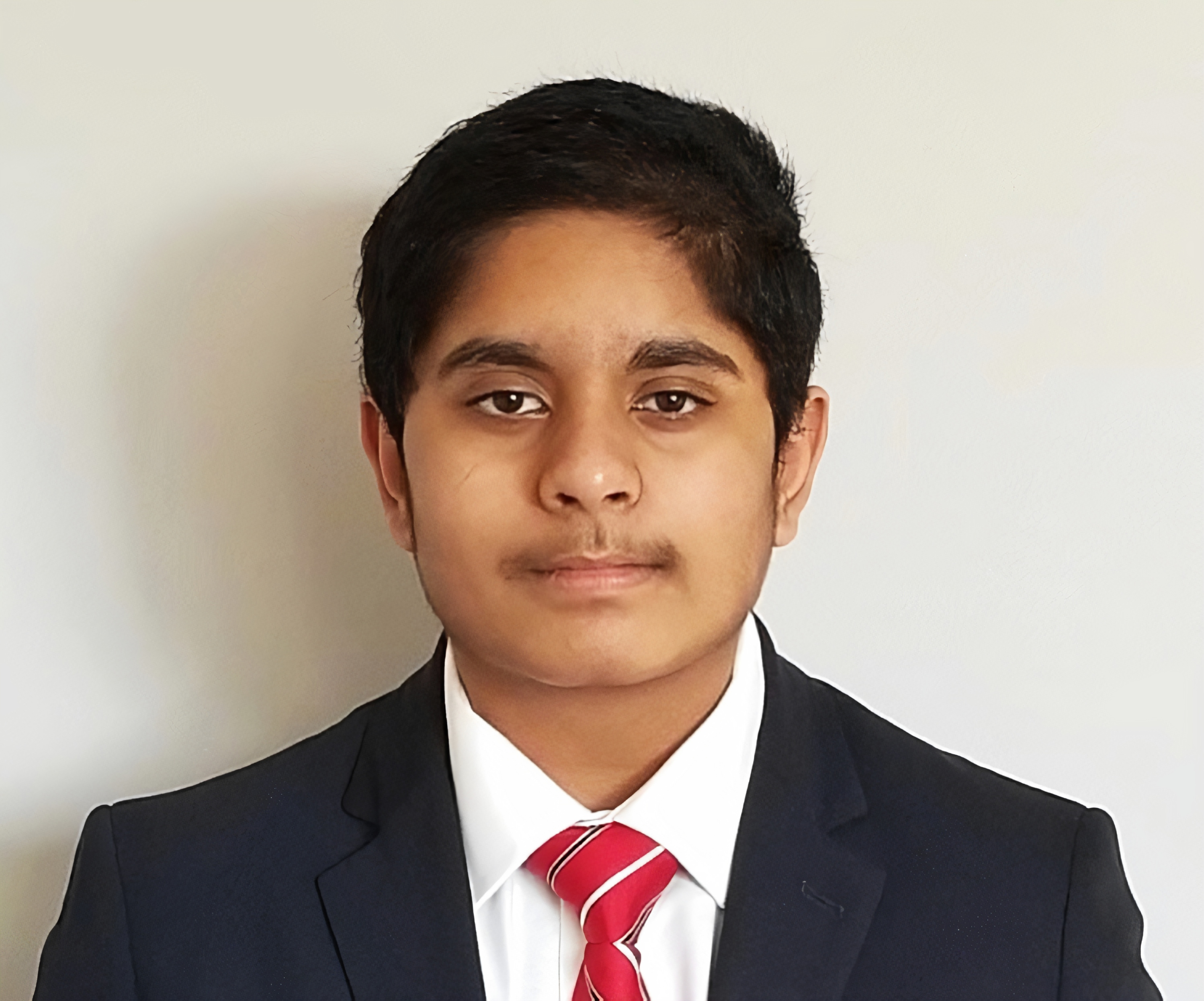 "The most important thing is to try and inspire people so that they can be great at whatever they want to do." - Kobe Bryant
A junior at Cox Mill High School, Shiva Gadireddy has been an active member of HOSA since 2018 and is interested in pursuing the fields of medicine and computer science. A 3rd-Year HOSA member, Shiva has competed in Medical Math at the state and international level and currently serves as the President of his school's chapter. Shiva knows the impact that service can have on a community and deeply values the connections and lifelong relationships one can obtain through it, fostering his passion for HOSA and ultimately paving the path to his induction as a state officer. From leading 3D printing workshops at Discovery Place Science to assisting in the radiology department at Novant Health to even organizing a food drive for his local temple along with his twin sister, Shiva understands the importance of collectivism and assisting others first. In his free time, he enjoys playing video games, programming, and spending time with his family and friends. In this time of uncertainty, Shiva hopes to increase NC HOSA membership and engagement while also focusing on creating more opportunities for students to learn and grow as future health professionals. Shiva is honored to serve as the North Carolina HOSA Vice President and Southwest Region Representative for the 2020-2021 year!
Kathryn Sears
Postsecondary/Collegiate Vice President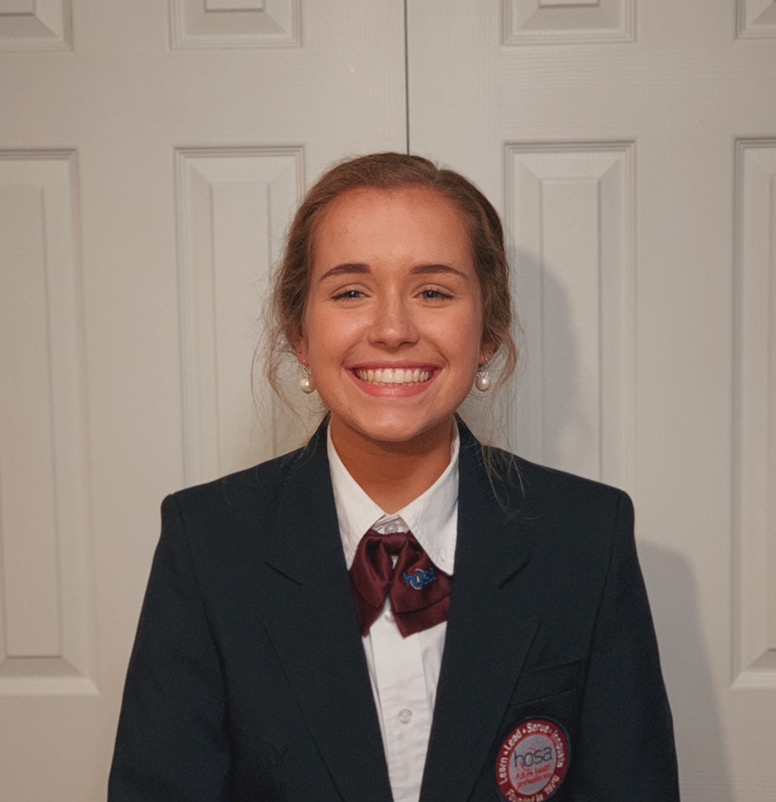 "I attribute my success to this - I never gave or took any excuse." - Florence Nightingale
As an aspiring nurse attending UNC Charlotte this fall, Kathryn hopes to one day follow the footsteps of other successful and influential women in the healthcare field, most notably Florence Nightingale. With ambitions of becoming a flight nurse in the United States Air Force, Kathryn attributes much of her success in the health sciences thus far to HOSA. "Not only has HOSA allowed me to expand my knowledge in the field of healthcare, it has more importantly allowed me to establish myself as a leader and build connections with people of similar interests," she says. In her free time, Kathryn loves spontaneous adventures and trying new things. As a second time state officer, Kathryn is ecstatic to serve as the North Carolina HOSA Postsecondary/Collegiate Representative for the 2020-2021 year!
Shay Barker
Western Region Representative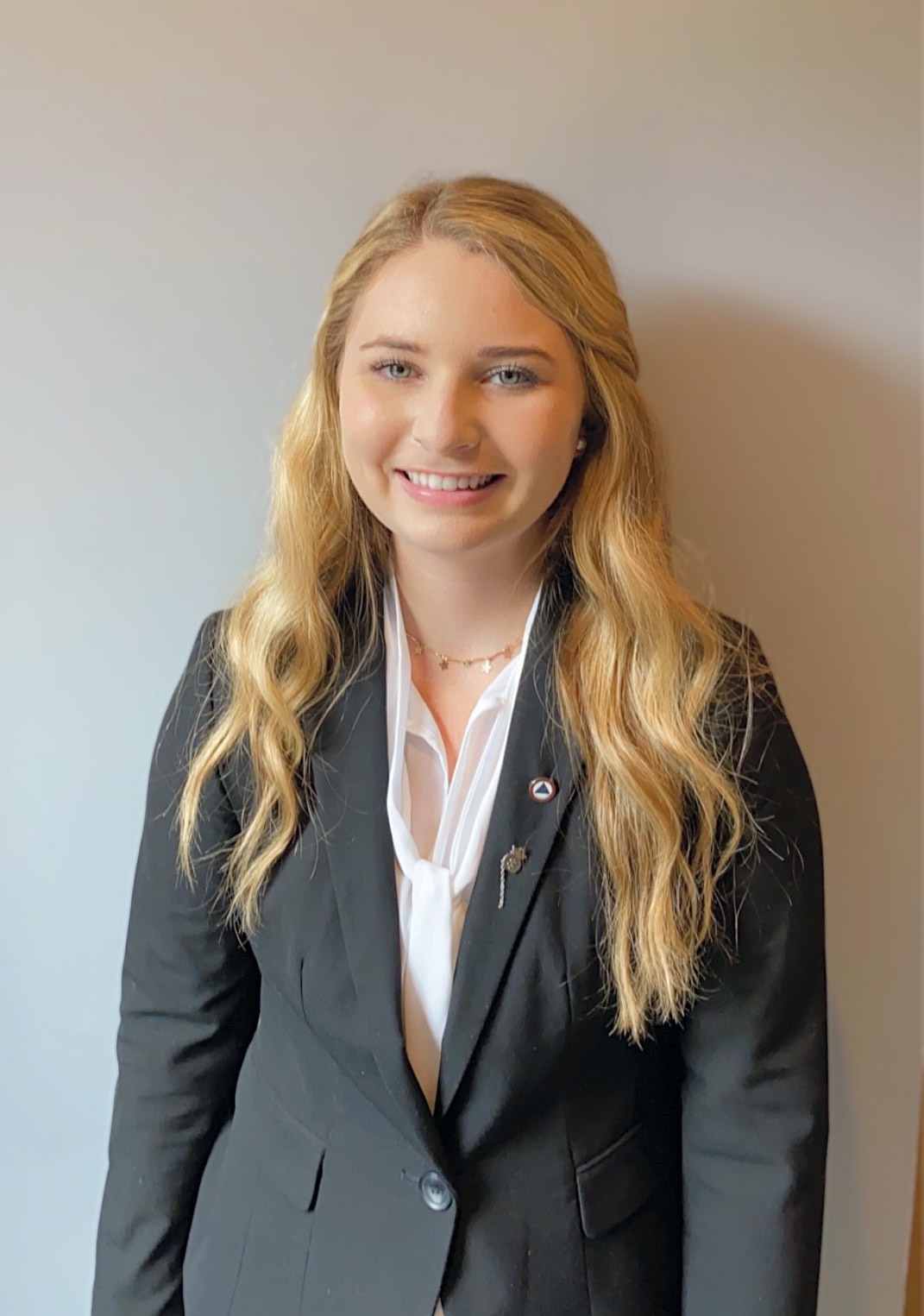 "To know even one life has breathed easier because you have lived. This is to have succeeded." - Ralph Waldo Emmerson
Shalyn Barker is a senior at Cherokee Central High School. Shalyn has been a member of HOSA since her freshman year. She has held numerous leadership roles that include Regional HOSA Vice President for the past two years, along with class president her freshman, sophomore, and junior years at Cherokee High School. Outside of HOSA, Shalyn is a three sport athlete, class president, and honors student. Shalyn aspires to one day become a pediatric oncologist. She has witnessed the pain and suffering that this disease causes firsthand in her family. Shalyn has a heart for service and volunteering which led her to create her own non-profit organization for pediatric oncology patients. Her non-profit, Barkers Boxes, provides activities and support to pediatric cancer patients and their families. Shalyn enjoys volunteering with several local agencies and assisting with local blood drives. During the past few years, Shalyn has competed in several HOSA competitive events, including CPR and Health Career Photography. This year Shalyn looks forward to uniting everyone through HOSA and all of the wonderful opportunities that it has to offer. Shalyn can't wait to serve as the North Carolina HOSA Western Representative for the 2020-2021 year! 
Brianna Martin
Northwestern Region Representative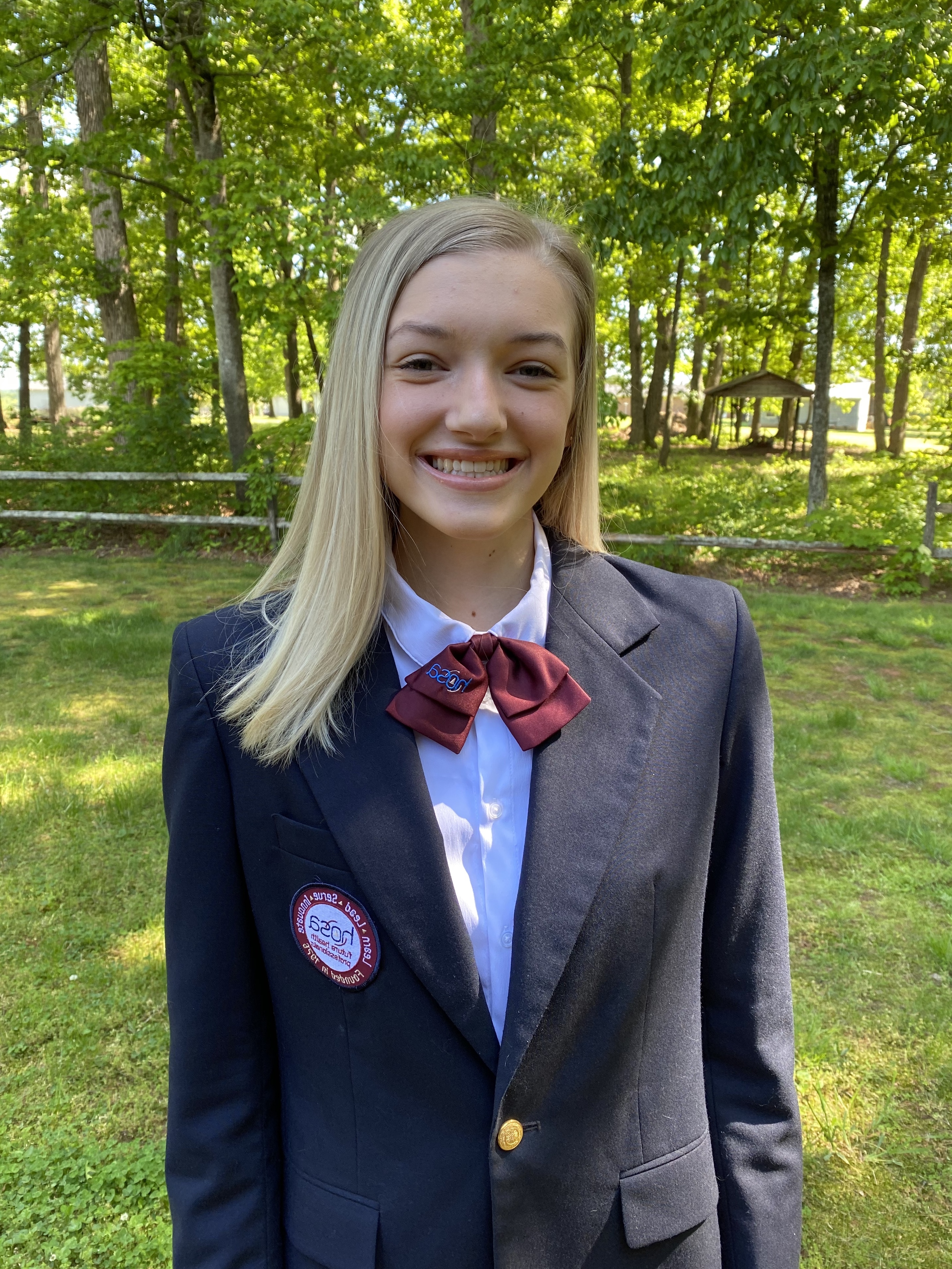 "Good friends, good books, and a sleepy conscience: that is the ideal life." - Mark Twain. 
This quote describes Brianna very well. She has been an avid reader her entire life, her favorite series being The Court of Thorn and Roses, Harry Potter, and Percy Jackson. She is a current senior at East Wilkes High School. Brianna was the only freshman to join her HOSA Chapter. She was elected as a chapter officer in her sophomore year and has served on the Northwest Regional officer team for two years in a row. She plans on majoring in Psychology and pursuing a career as a Child Psychologist. In her spare time, Brianna works as a host at Southern on Main, plays varsity tennis, and shops for her corgi puppy. She is absolutely thrilled to serve as the North Carolina HOSA Northwest Region Representative for the 2020-2021 year!
Darius Walker
Piedmont-Triad Region Representative
"The greatest leader is not necessarily the one who does the greatest things. He is the one that gets the people to do the greatest things." – Ronald Regan.
Darius is a senior at Mount Airy High School who will be attending Baker University on a cheerleading scholarship in the Fall of 2021. He will be majoring in Public Health with a double minor in Health Education and Infection Control. One day, Darius hopes to work for the Centers for Disease Control and Prevention and hopefully become a HOSA advisor! "Joining HOSA-Future Health Professionals has been the best decision of my life! It has allowed me to receive many amazing opportunities, broadened my knowledge of healthcare careers, and most importantly, it has shaped me into a better leader," he says. In his free time, Darius loves to watch sunsets, play tennis, and go shopping with his friends! Darius is ecstatic to serve as the North Carolina HOSA Piedmont-Triad Representative for the 2020-2021 year!
Romae Smith
Sandhills Region Representative
"You will face many defeats in your life, but never let yourself be defeated." - Maya Angelou.
To Romae Smith, this quote is important because it shows that no matter the obstacles that are handed to her in life, only she can determine her destiny or life. Romae is a senior at Westover High School in Fayetteville, North Carolina. She is currently entering her fourth year in HOSA. HOSA has been a foundation for her in many ways. Most notably, it has been a place that took her out of her comfort zone. She is drawn to healthcare because she loves to help people and is fascinated with science and how the human body works. Romae's future career aspirations lie in pediatric medicine. HOSA has given her the opportunity to serve others. To Romae, HOSA is more than just a club - it is a family. HOSA was her support that guided her when she felt lost. Romae looks forward to serving and representing the North Carolina HOSA Sandhills Region for the 2020-2021 year and is excited about what the future holds!
Jamison Sheaffer
Southeast Region Representative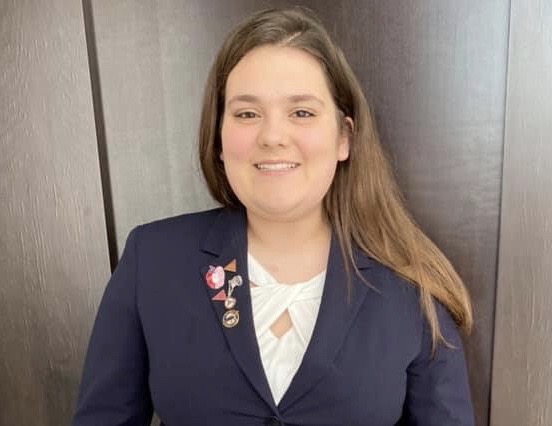 "Today you are you, that is truer than true. There is no one alive who is youer than you!" - Dr. Seuss
Jamison Sheaffer is a senior at Pamlico County High School. She has been an active member of NC HOSA since her freshman year of high school. Jamison has served on her local chapter's officer team for two consecutive years. During her time in HOSA, she has competed in CPR/First Aid and Sports Medicine events. In her junior year of high school, she received the gold honor for the Barbara James Service Project, where she finished with 276 community service hours. After high school, Jamison plans to pursue her dreams to become an athletic trainer/physical therapist. Through her time in HOSA, Jamison found her passion for sports medicine. She has also learned that, behind every person, is a community who is always willing to help. During her time as a state officer, Jamison plans to increase overall membership and to help jumpstart a number of middle school chapters in her area. She is excited to represent the North Carolina HOSA Southeast Region for the 2020-2021 year!
Erin Greene
Northeast Region Representative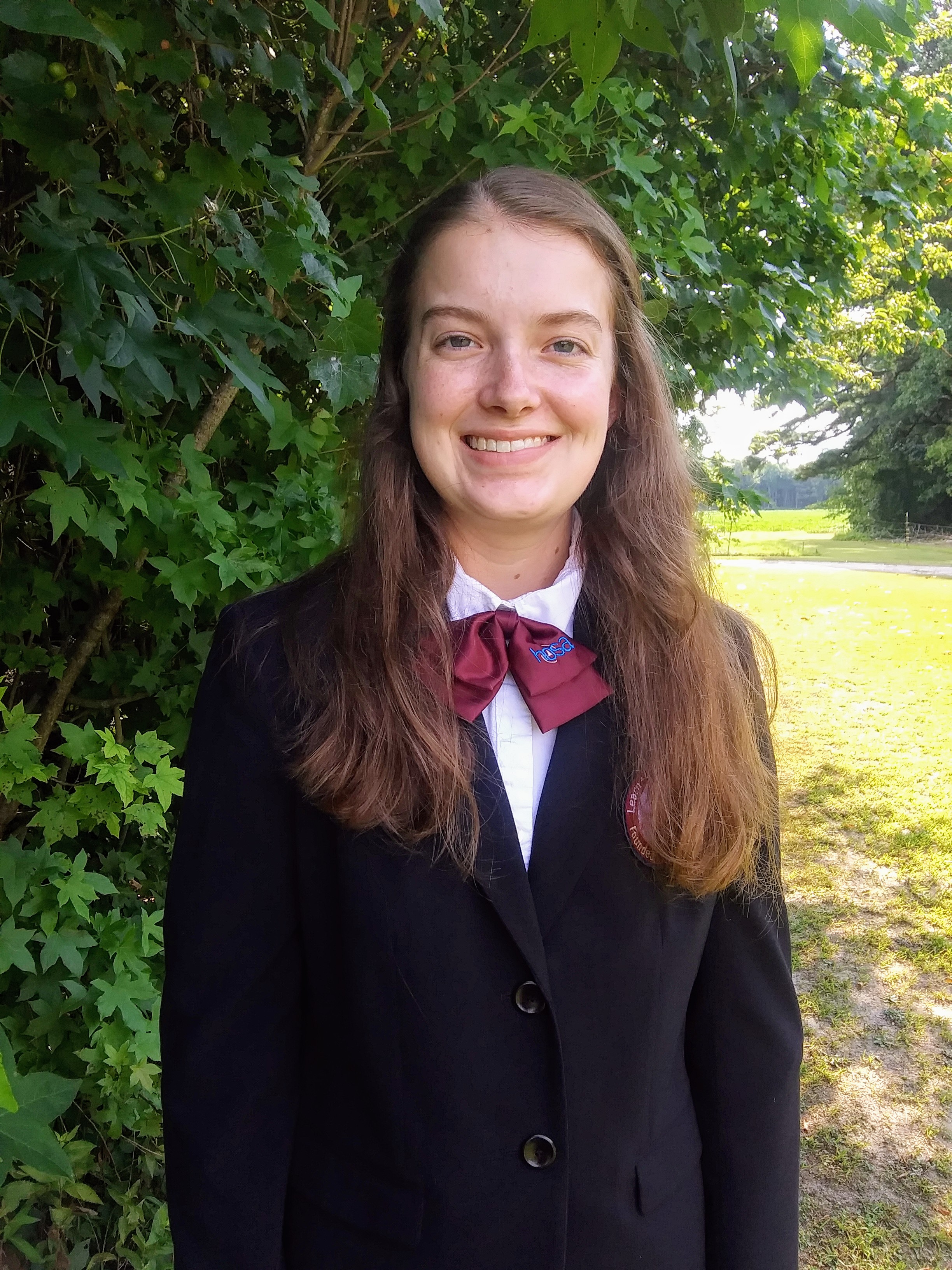 "Great things never came from comfort zones." -Anonymous 
Imagine this: during your freshman year of high school you constantly hear about a club called HOSA, a class called "Health Team Relations", and a teacher named Lisa Ward, R.N. from your friends and your sister. Though you are apprehensive about joining because human medicine "makes you nervous," you join the club. Fast forward three years to your junior year; you have become a chapter officer, regional officer, attended ILC where you made it to round two for Veterinary Science, and even become part of North Carolina HOSA's Executive Council. All because that advisor you heard so much about (Lisa Ward, R.N.) convinced you to push yourself out of your comfort zone and made you a passionate HOSA member. What you just read sums up Erin Greene's experience with HOSA. Erin is from Gates County, North Carolina, where she attends Gates County Senior High School. She is currently a senior and in her fourth year as a HOSA member. When she is not busy with HOSA and school, she enjoys running, reading, and spending time outdoors. After graduating, she hopes to attend North Carolina State University to major in Animal Science and then to pursue further education through Veterinary School. Erin is thrilled to serve as the North Carolina HOSA Northeast Representative for the 2020-2021 year and is excited for what this year brings!