Southeast Region
Board Representative:
Lynn Hardison, Pamlico County High School
Counties Served: Brunswick, Carteret, Craven, Duplin, Greene, Jones, Lenoir, New Hanover, Onslow, Pamlico, Pender, Wayne
State Officer:
Kathryn Sears, Swansboro High School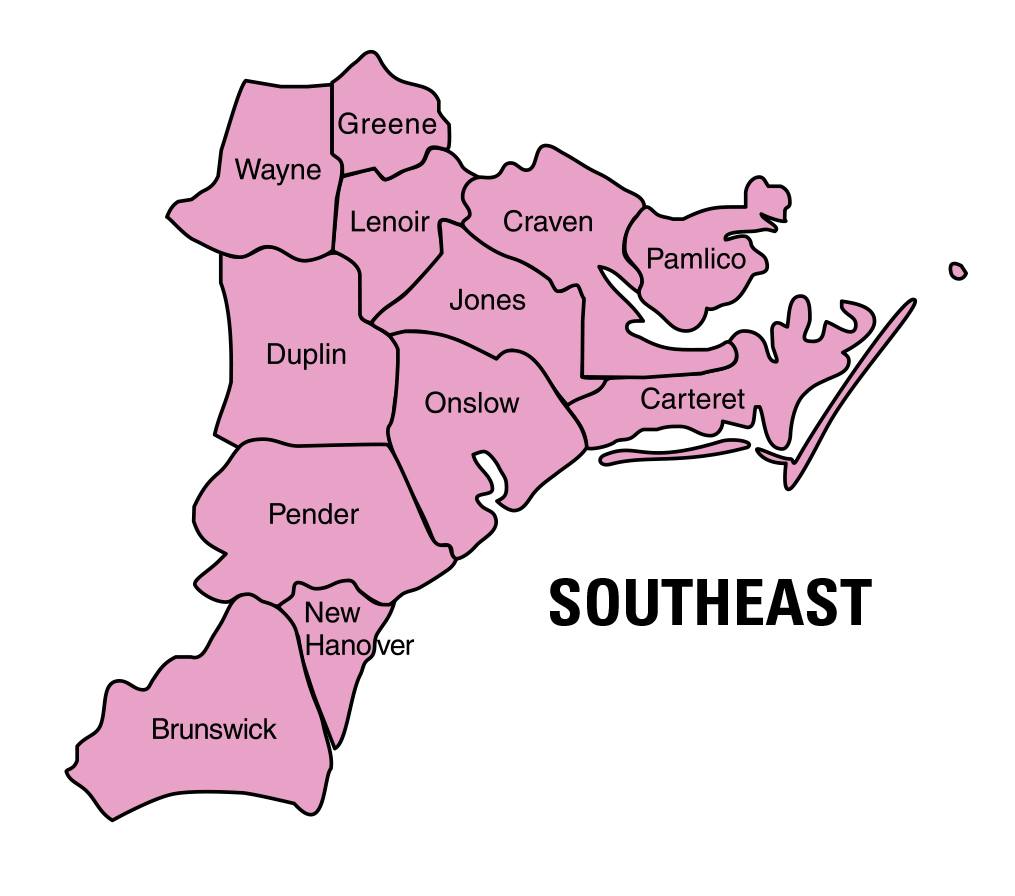 Announcements
The Southeast Regional Leadership Conference will be canceled due to continued recovery in very hard hit areas from Hurricane Florence.  The cancellation is to help the advisors and students return to school and get settled back into the semester without having to meet the regional deadlines or feel rushed/financially unable to provide the opportunity.  The decision to cancel is to provide a similar opportunity to all students in the region.  Also, due to the cancellation of Regional Leadership Conference, Regional Officers will not be elected this year in the Southeast Region.
Students will be able to compete at State Leadership Conference and we look froward to seeing them in March.  For those events that start at the regional level each school may register 2 individuals/teams if less than 75 members and 3 individuals/teams if 75 or more members.  The events that are unlimited, test-only events at the regional level will have a limit of 5 individuals/teams per school.  All events starting at the state level will have a cap of 5 individuals/teams per school as per normal process.
Continued prayers for all affected and in recovery mode.
Remind: Please sign up for Remind, new codes for this year. https://www.remind.com/join/ser18
Smartphone: go to web browser and enter rmd.at/ser18
Mobile phone: text @ser18 to 81010
NC HOSA Southeast Region Newsletter 12